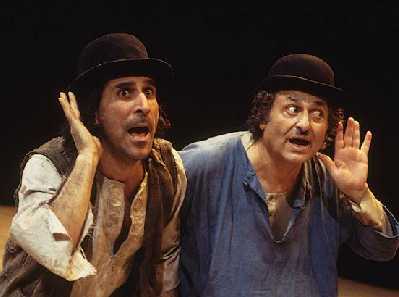 Well, I haven't received my contracts from my coordinator yet and I think it's because my IPs are still tweaking things on their end (as they should be until they are satisfied). I will admit, it is hard to wait though. :) I want to get the psych. evaluation and bloodwork done and get everything in place so we'll be ready to start meds. when the time comes. I know we have plenty of time, so I'm not in a rush, it's just a challenge for me when I have to play the "sit and wait" game and I wonder if they've maybe changed their minds about me or if there's some issue. Most likely, there is not, but it does cross my mind at times. My poor coordinator at the agency's been SO great about answering my questions and phone calls and she assured me everything is fine and the IPs are just very busy and they don't have the normal 8-5 schedules, so this is why things take a little longer. I'm just really excited about the whole process and I'll feel better when contracts are agreed upon and signed and I'll feel like we're really moving forward. Maybe it's because I've read on the SMO boards about IPs changing their minds (I can understand that things happen) and I just really felt like these are the IPs for me? Anyway, I'm sure things are fine and I have to put aside the "Planner" in me! haha

My best friend is coming into town today. We were supposed to take the kiddos to this "Family Day in the Park" that sounded like so much fun, but the water is steadily pouring and I fear that our outdoor plans have been thwarted. So, my friend is coming earlier and while we don't have any exciting plans, it will be nice to see her and visit. The kids love her! This should make up for some of their disappointment from this morning. They did get to play with the things at the gym this morning though, so I guess that's better than nothing. The TV just flashed that there's a flood watch for our county...I hope she doesn't get stuck in all of that rain! (She is driving an hour to visit us)

Even though we aren't doing the transfer for a couple of months, I've always thought you should start preparing your body for pregnancy ahead of time. I need to go to the store and grab some leafy spinach (folic acid can help prevent spina bifida but only if it's already in your system before you conceive). I'm assuming that this would still be beneficial in the case of an IVF scenario? Anyway, it's healthy for me and certainly can't hurt. I'm going to try and add a small salad with baby spinach to my meals every day. I've also started "weaning" myself off of the caffiene. I'm not a huge caffiene drinker, but I do enjoy a Diet Dr. Pepper Cherry or a caramel frappe here and there. It's not that caffeine is completely forbidden during pregnancy, but this isn't my baby and the IPs may not want me to consume any caffiene and I'd like to be prepared rather than quitting cold turkey! :) Again, good for me anyway, so not really an inconvenience. I'm also steadily hitting the gym. As I mentioned before, I have some weight that I want to get off before I start the surrogacy and before my reunion. I actually enjoyed my workout today! It feels good to take care of myself. :)

So, I wait for contracts which will probably be next week. I came across a blog that listed some of the questions on the MMPI (part of the psych. eval.) and DH and I had a good laugh at some of them. It's quite the compilation of questions! It would be so interesting to know why particular questions are asked. I've always wanted to be a counselor or a psychologist. Maybe after DH goes back to school and the kids are in school, I can go back and get my degree.

Speaking of jobs, I told my boss (and then my coworkers) about the surrogacy on Wednesday. The conversation went well, even though I know my boss doesn't totally "get" why I'm doing it and he was a little concerned about the details, but said he'd be supportive. This is another reason why I am doing surrogacy-to help educate people about how beautiful and meaningful this process is. I am both pleased and a little surprised that I haven't encountered any negativity when telling people about the surrogacy. People are naturally curious, of course, and want to know all sorts of things and I'm happy to tell them as much as I know. Ultimately, the support has been great and it's encouraged me even more.